FebFast Sugar
Too many pavlovas, ice creams and sweetie treaties over the festive season? Is it time for a sugar holiday?
febfast is an opportunity for you to cut back on the sweet stuff and get your health and body back on track after the summer's sweet binges. We're a community of thousands in Australia who have committed to quitting the biscuits and brownies for the month of February to feel healthier and raise vital funds for young people facing serious disadvantage.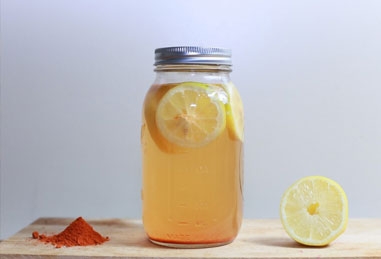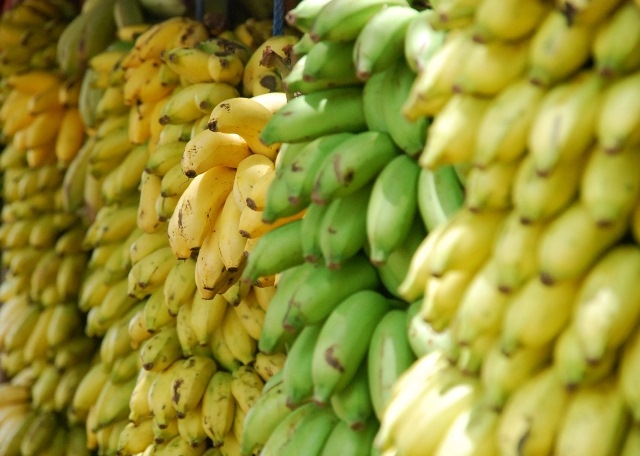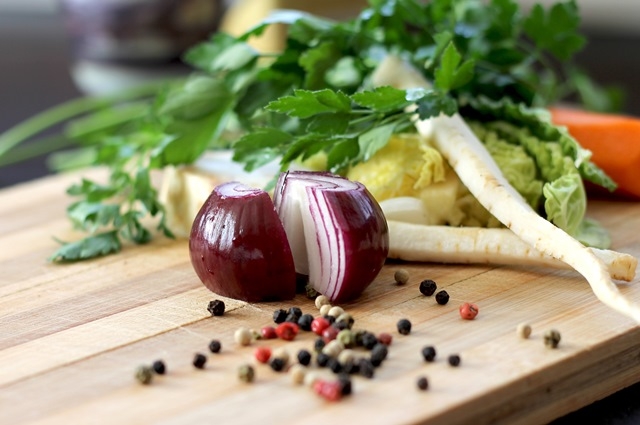 So, just what is sugar? That's a good question! We've enlisted the help of Accredited Practising Dietician and Nutritionist Rebecca Gawthorne to explain just what sugar is:
Firstly, sugar can be listed under many different names so check the label! Look out for things such as: sugar, brown sugar, raw sugar, corn sweetener, corn syrup, dextrose, fructose, fruit juice concentrates, glucose, high-fructose corn syrup, invert sugar, lactose, maltose, malt syrup, sucrose, sugar cyrup, cane crystals, cane sugar, crystalline fructose, evaporated cane juice, corn syrup solids and malt syrup. You should be avoiding the lot!
That's a lot of info to follow so we've also prepared this handy Ins and Outs guide to get you through the month. You can download this guide as a PDF by clicking here.
Quitting Sugar
If you've been wanting to cut back on sweets, quit sugar or undergo a sugar detox, now you have another powerful motive to do so; your efforts can benefit disadvantaged youth. febfast is a program that encourages and supports people in giving up sugar, alcohol or something of your choosing for the month of February in exchange for raising money for kids in need. If you have a sugar addiction and are ready to take action, let the prospect of helping others motivate you to quit sugar for a month and get on track with healthier habits for a lifetime. The febfast sugar detox can be the catalyst for finally overcoming your sugar addiction.
If you've got a cake-packed celebration in February, like a birthday or wedding – fear not! We have Time Out passes you can buy to give you a 24 hour window to sneak a piece of cake and maybe even some meringues to enjoy the party.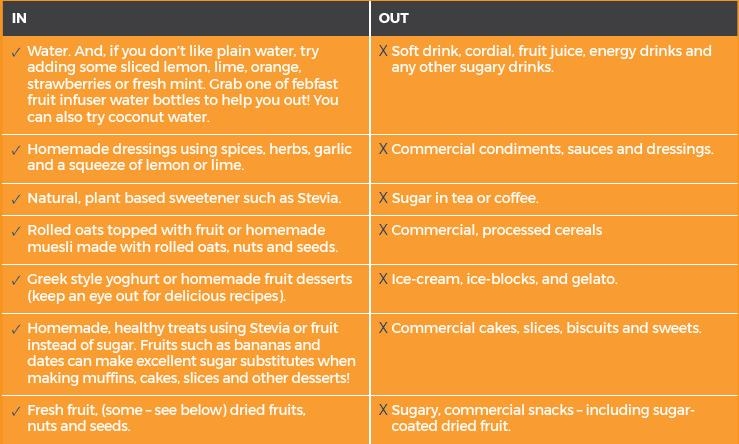 By cutting out sugar you'll notice a huge difference. Here are just some of the positive outcomes previous febfasters have reported: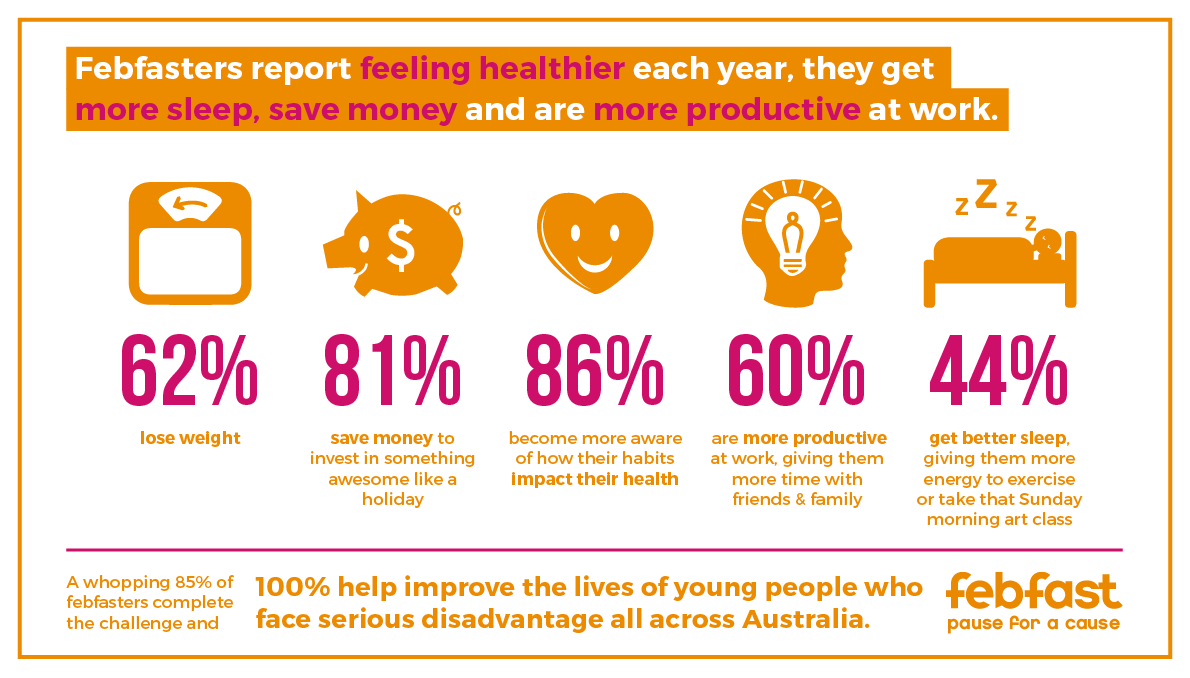 Ready to make a difference?
Pause for a cause this February and help support Australia's youth