Falafel Cakes
by scottdogs 17 Feb 2017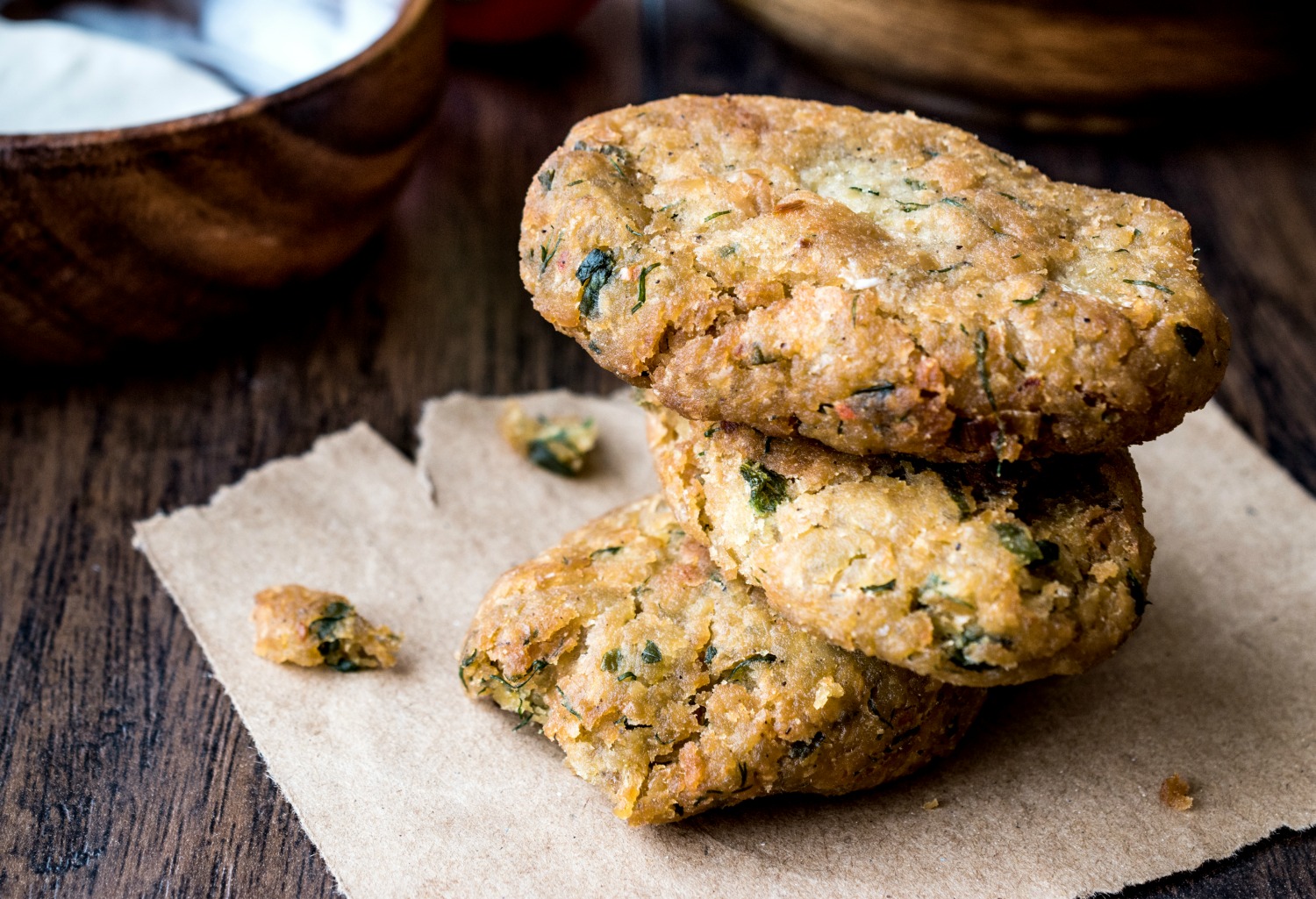 (Vegetarian, gluten free, dairy free, nut free)
Serves: 4, Prep: 5 minutes, Cook: 25 minutes
Ingredients


400g tin chickpeas, rinsed


1 spring onion, roughly chopped


1 clove garlic, crushed


¬Ω tsp ground cumin


¬Ω tsp smoked paprika


¼ bunch coriander, roughly chopped


1 egg white


Salt and pepper, to taste


1 tbs olive oil


Method


Preheat oven to 180°C and line a baking tray with baking paper.


Pulse all ingredients, except oil, in a blender to form a chunky paste. Adjust seasonings.


Form heaped tablespoons of mixture into patties and place on the baking tray.


Brush with oil and bake for 20-25 minutes.


Nutritional Information (per serve)
Energy: 510.4kj, Protein: 5.2g, Carbs: 8.7g, Fibre: 3.4g, Sat. Fat: 0.9g, Fat: 6.4g, Calories: 121.8, Sugar: 0.8g
This super delicious recipe was provided by our good friends at
Genesis Fitness
. For more guidance on nutrition and fitness, head into one of their 
Genesis Fitness Clubs
and speak to a fitness professionals to help get you started with a personalised solution today.