As you know, the money raised through febfast goes towards supporting and providing new opportunities to disadvantaged young people in Australia. By getting behind the cause, whether you registered, donated, or you spread the good word - you're contributing to the integral work of YSAS and our partner organisations all across Australia, such as Streetlink youth health, located in Adelaide. Here's what they're about and why they're so important:
Streetlink
Streetlink is a free and confidential youth health service that provides a safe place for young people aged 12 to 25, who are homeless or at risk of becoming homeless, to seek information and support, connect to services, or  simply if they just need to chat with someone who cares.
Young people can visit Streetlink and access to a range of services including:


Medical care (GP and nursing)


Counselling services


Alcohol and other drug treatment


Psychological therapies


Child development and health checks


Streetlink offers group work and activities to help young people develop skills and confidence and connect them to the wider community. These can focus on alcohol or drug use, living skills, health and wellbeing, parenting or creative and artistic groups.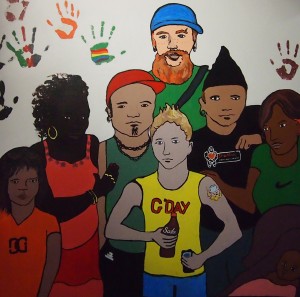 Streetlink also helps those affected by alcohol or drug use, and offers assessment, counselling and support, as well as a Clean Needle Program.
In 2015-16 Streetlink supported 600 young people. There were 300 clients engaged in their medical clinic and 200 in the alcohol and other drug program. Another 100 young people were clients of the drop in service with almost 600 drop in contacts made.
In addition to the young people that they support, an additional 2800 contacts were made through the on-site clean needle program.
A third of new clients presenting to Streetlink medical program were homeless and a quarter of new clients presenting to the drop in service were homeless.
Next year Streetlink aim to support even more people with the addition of a youth mental health and comorbidity program to their current services.
Find out more about Streetlink and the amazing work they do here.
Remember, it's never too late to donate to help support Streetlink and other similar youth organisations across the country.