Thank you again to all you amazing people out there for registering, fundraising, donating to, and spruiking the good cause that is febfast. As you know the money raised supports disadvantaged youth all across Australia, by funding programs run by youth organisations that are out there making a difference every day. For those of you in WA, the local organisation that your helping to fund is the amazing Swan City Youth Service. Here's a bit about what they do and what makes them amazing.
Swan City Youth Service
Is a not-for-profit organisation providing services to "at risk" young people between the ages of 12-25 across Perth.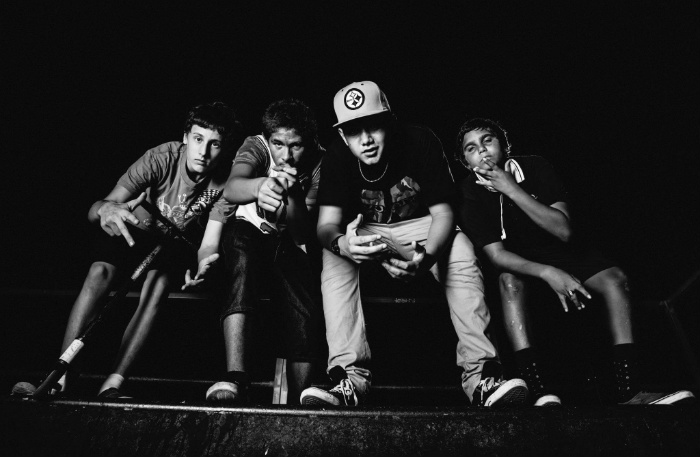 They endeavour to deliver a one-stop shop for young people whom are facing challenges in their lives. Swan City Youth Service (SCYS) deliver a holistic program for their young people and bridge the gap between service delivery for those with drug and alcohol issues and mental health concerns. They provide counselling, court support, assistance in finding accommodation, navigation through the Centrelink system, mental health support, substance use support, advocacy and referral, dependant on the young person's needs.
SCYS's programs and services allow young people to access a welcoming, safe space and work to their own needs at no cost. They can come and have a shower, grab something to eat, use the computers, gaming equipment or music studio, or simply relax with their friends on the couches and watch a DVD.
This important organisation provides opportunities for young people where there hasn't been and we are all so grateful to febfasters for their support in making some of these vital activities available to Perth's youth.
Here are SCYS's programs that are helping disadvantaged youth and making a positive impact in the community:
Exhale
Exhale is a 2 year program working with young people between the ages of 12-25 years and their families (when required) who are at risk of, or who are already using/experimenting with volatile substances and inhalants.
The program includes weekly outings supported by Holyoake and Headspace Midland to outdoor activities, cultural workshops and safe place agency visits to increase participant's knowledge, confidence, social and life skills. The program also delivers weekly cooking classes, education workshops (covering mental and sexual health, alcohol and other drugs, legal rights etc.), basic first aid training, exposure to alternative education/training opportunities, grooming and deportment workshops and case management in order to assist the young person in moving forward to where they want to be.
Polytechnic West Outreach Program
Polytechnic West runs an opportunity for young people who have disengaged in mainstream schooling to complete their Certificate in General Education for Adults II at SCYS. This program is targeted at 16 – 25 year olds and enrolments are at the beginning of the semester with payment options available.
Music
The Swan City music program is designed to build community and nurture musical passions of young people who may not have access to support, instruments, equipment and teacher of music. Young people can come and be creative, record their own songs and make their own beats. SCYS releases a cd each year of the works and songs produced by the young people throughout the year.

The program operates every Tuesday from 10am – 7pm with a free sausage sizzle provided in the afternoon. This encourages social interaction and further assists youth workers in engaging with the young people to address any issues they may be having. Providing a creative outlet for young people is vital in their growth and Swan City are always on the look out for performance opportunities for those interested, including community events.
Substance Abuse Program
This program provides outreach and in service support to youth who are struggling with addiction or wanting to minimise the harm associated with their use. These young people are able to access counselling, case management, court support and youth workers who will assist them every step of their journey if needed.
SCYS youth workers understand that addiction and substance use is a journey, they are not there to judge or remind people of where they've come from, but rather where they are going and where they want to be.
Cooking
Every Thursday from 4pm- 6pm SCYS run a cooking program aimed at encouraging and showing young people how easy it is to prepare and cook nutritional and healthy meals. As a group they prepare and cook all different types of meals as all the food to cook is suggested by the young people. The cooking group serves up meals to everyone in the service, sitting down around the table together and eating like a family. This time is used to build relationships and provide a forum for group conversations.
Urban Art
Wednesdays from 4pm – 6pm SCYS run urban art workshops where young people can come learn new techniques and skills with aerosols broadening their artistic abilities and potential to receive commissioned walls or participate in community murals. The program is about providing a creative outlet for young people to explore their artistic abilities in a safe supportive environment.
Doctors
Free bulkbilling general practice where there is no appointment necessary. Young people can come see the doctor for information, blood and STI tests, lumps and bumps, pap smear's, vaccinations and anything else they would go to the doctor for. Youth workers will also go along to appointments for support and help if required.
Drop in
SCYS's drop in area is for all young people from ages 12 years – 25 years to enjoy. The area is fully equipped with 2 pool tables, tennis tables, computers, Xbox 360, PlayStation and big projector for those movie nights. A great place for young people to hangout with friends and easy place to engage with youth workers if they want to discus any issue's. Check out the video below to see what the drop in area has.
Young Men's Business
This group is for all young men discussing issues of culture, health and hygiene, anger management, relationships, prison life and more. The group meets for yarning and story telling and, dependant on funds, will go on outings to better connect the young men with themselves, their culture and their community.
Girls Talk
A program for young women where they discuss a range of relevant issues. Sometimes they go out, sometimes they pamper themselves or learn new skills such as crafts, other times they'll hang out and eat chocolate while talking. Groups run dependant on the need and funding.
Horse Therapy
A three day program run in groups of four where young people learn about themselves, communication barriers, safe boundaries and connection through horses. Each young person is assigned a horse for the three days to work with, usually the horse chooses the young person, it is then an intense program for the next three days until the young people walk away as "Horse Whisperers". The third day consists of a game of liberty with the horse where it simply chooses to trust and follow the young person's communication cues to lead them without any assistance through an obstacle course. This is an extremely powerful program for the participants and operates dependant on funding.
Find out more about Swan City Youth Service and the and all the wonderful work they do here.
Remember, it's never too late to donate to help support Swan City Youth Service and other similar youth organisations across the country.