As you know the money raised by febfasters goes towards supporting disadvantaged youth all across Australia, by funding youth workers and programs run by youth organisations. For those of you in NSW, the local organisation we're helping to fund the vital work of is The Ted Noffs Foundation. Read on to find out more about the great work they do to help and support young people in NSW.
Ted Noffs Foundation
The primary focus of Ted Noffs services is socially disadvantaged and disconnected young people and those from the Indigenous communities as well as those from culturally and linguistically diverse backgrounds. Their particular expertise is in the treatment of young people with drug and alcohol problems and in particular those with comorbid mental health issues. While focussed on young people, Noffs involves the entire community by organising and promoting events to create shared experiences, open pathways for communication and enhance the sense of social inclusion.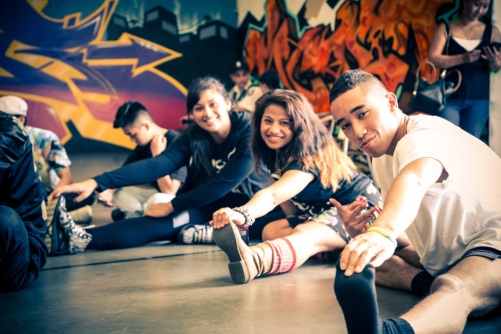 All Noffs services emphasise the use of multi-dimensional approaches to engage and maintain positive relationships with young people. These approaches include the creation of welcoming and safe social spaces, inclusion of young people in decision-making and planning processes, catering for social and cultural diversity, collaboration with a range of other specialist services and a focus on problem solving. All of our services are based on leading research and are continually evaluated.
Ted Noffs is a truly vital organisation that opens doors to opportunity for disadvantaged young people in NSW. The money raised by febfasters in NSW will go towards supporting the organisation, it's youth workers aand the amazing things they do
Here are some Noffs programs and services that are helping to make a real difference in the community:
Program For Adolescent Life Management (PALM)
PALM is a residential treatment program for young people (aged 13 – 17) to address serious drug and alcohol related difficulties. The three month program provides a holistic, intensive, multi-disciplinary, residential treatment program staffed by professionals specifically trained in working through trauma, challenging behaviours and complex needs. The program offers counselling, family support, group work, vocational/educational modules, living skills and recreational activities.
https://youtu.be/aR0S8_Pox3Q
Continuing Adolescent Life Management (CALM)
The CALM program offers a range of community-based therapeutic services including individual and family counselling, life skills development and educational and vocational programs. A key component of CALM is the use of "Facebook" to maintain open communication with clients and provide ongoing support as well as information and resources on health and lifestyle issues.
Youth Homelessness Services (YHS)
Noffs provides post crisis support to help keep young people housed, and will provide targeted strategies for young people exiting Out of Home Care, and those with complex needs. YHS has a strong focus on responses for Aboriginal young people and is accessible to young people from culturally and linguistically diverse backgrounds.
Street University
The Street Universities can be considered the engagement phase of the Noffs continuum of care. They provide workshops and activities that incorporate creative use of art, music, dance, theatre, multi-media, writing, life skills development and technology and design in a highly visible, youth-friendly venue. They also deliver vocational and educational workshops and bridging programs to further education. The Street University movement has as its primary aim the re-connection with the community and cultivation of social inclusion of young people. Its strength lies in its capacity to engage and motivate disadvantaged young people and its ability to provide them with the material and social support needed to actualise ideas and ambitions.
Counselling
All Ted Noffs Foundation facilities offer general drug and alcohol and mental health counselling services to young people and their families. A specific position has been established to provide outreach services to the Nepean and Hawkesbury regions. The counsellor in this program has developed partnerships with a range of local youth services and government agencies and is able to use their facilities to provide specialised counselling for young people in the area. Other Foundation programs are happy to provide outreach to a range of health and welfare services on request.
Ted Noffs also have the Schools Counselling program which provides drug and alcohol and mental health counselling and skills training to secondary students who have a drug use problem or are identified as being at risk. In recent times, the program has operated in 18 schools in Greater Western Sydney, Central Sydney and the Central Coast. Each school had a designated staff member to co-ordinate the service. On average, the service received more than one thousand referrals per year.
Getting It Together Scheme (GITS)
This Indigenous-specific program operates in Western Sydney and provides an early intervention service, one-to-one counseling and facilitates small group workshops. The program uses a range of practical and effective methods such as fishing, bushwalking, sports and swimming activities to engage and build trust with indigenous young people. It uses this therapeutic relationship as a basis for addressing issues the young people would normally be reluctant to discuss.
Mentoring – Take Hold
Take Hold won an ACT award during the last year for "Excellence in Organisational Practice". Take Hold has three components: mentoring, life skills and social enterprise. The attraction of volunteers to mentor is still showing strong expansion indicating the level of support from the Canberra community for the program.
These are just some of the amazing things this organisation is doing to help those less fortunate. Find out more about The Ted Noffs Foundation here.
Remember, it's never too late to
donate
to help support Ted Noffs and other similar youth organisations across the country.