More on where those funds are going and how they're helping youth across Australia. For those in Hobart, the local organisation febfast is helping to support is The Link Youth Health Service. Here are some of the amazing ways The Link help and support young people.
The Link Youth Health Service
The Link are a vital youth organisation based in Hobart that provide a diverse range of health/wellbeing services, support and information for young people in need. All services provided by The Link are free and confidential, which are delivered in a safe and friendly environment.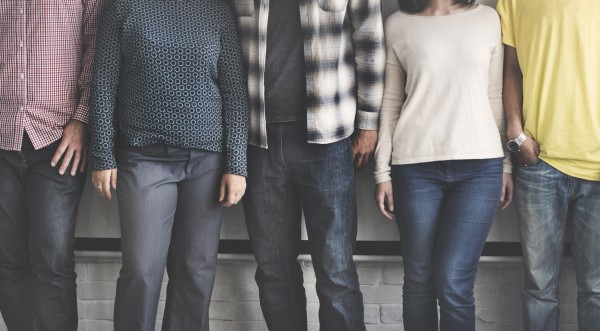 Young people are encouraged to visit if they are needing support, from issues around health, wellbeing and addiction, to having someone to talk to, or to simply using facilities such as the showers, washing machine or dryer. Most days they are stocked with food at the Open Access Area in which young people can take away or cook up if they are looking for a feed.
Open Access Area
In the open access area young people can use the washing machine and dryer, shower, toilet, pick up hygiene items (like shampoo, razors, tampons etc), condoms, use the phone for health related calls, have their mail sent there for them to pick up, and see a Centrelink worker every Wednesday from 1.30pm. And of course, all services are free of charge.
Open for a chat
Youth Health Workers are available without an appointment, young people are able to just drop in for a chat. Hard working staff provide a range of support for disadvantaged youth, including referrals to external service providers, advocacy, and support for any health issues in a strictly confidential setting. In addition to The Link's services they are also very well networked, so that if they can't help a young person directly they'll certainly be able to point them to someone who can help.
Needle and syringe program
The Link's NSP is offered through a non-judgmental and private setting for youth facing challenges with addiction. The program provides clean injecting equipment, helpful information, and a place where youth can safely dispose of injecting equipment, keeping them and the public safe from potentially hazardous situations. The program aims to facilitate safe and healthy transitions to sobriety with a well informed approach that will create the most ideal outcomes for everyone.
Youth Health Fund
The Youth Health Workers may assist young people through the Youth Health Fund to cover the costs for short term one-off health emergencies, when alternate funds are not available. The young people seeking assistance just need to visit and talk to a Youth Health Worker about their situation, the Youth Worker will then be able to determine how they can best help.
Alcohol and Other Drugs
The Link offer a range of services and support through their AOD programs and outreach. This program supports youth whom are experiencing challenges around alcohol and other drug habits. Youth workers at the Link understand that addiction and substance use is a journey and that each individual's journey is unique, therefor an environment that is non-judgmental, safe and supportive is the key for helping youth to get to where they want to be.
Find out more about The Link Youth Health Service and how to access their services here.
Remember, it's never too late to donate to help support The Link and other similar youth organisations across the country.