How your money helps: tying it all together
by scottdogs 26 Feb 2016
By supporting febfast, you're supporting young people across Australia facing disadvantage. Find out how YSAS works with young people to develop new skills, boost their self-confidence and ultimately help them stand on their own two feet.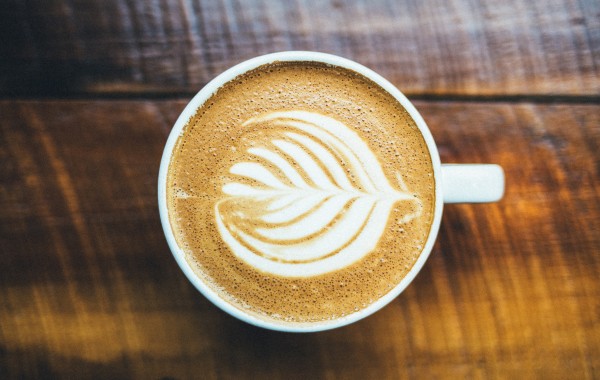 A flat white is the way many of us get our day going—but for some young people, a coffee can be the start of a whole new life. At the YSAS Ways & Means café in Melbourne's CBD, they're given the opportunity to develop new skills, bump up their self-confidence in a supportive work environment, improve their chances of finding a job—and learn how to make a killer skim cap while they're at it.
"The young people we work with who have substance problems have often struggled to stay connected with school and many are unemployed with nothing to do with their time. They lose touch with the experiences of the typical Australian kid," says Andrew Bruun, CEO of YSAS.
"We engage kids who have become disconnected and we first get them safe and stable and do a lot of therapeutic work on their drug problem. But in the end, if you're going to live your life without turning to drugs for answers, you need to have something positive in your life and unless you do, you're constantly at risk of relapse. That's where a rewarding vocation you enjoy comes in."
While not every young person wants to find work as a barista, the experience they get at Ways & Means is invaluable—particularly if they've never been exposed to a regular job.
That's what W&M manager, Kate McKenzie, discovered when she took one young man under her wing last year. "I found a shy young man who clearly had a lot of potential. His willingness to be there and to work hard was clear to see," she says. After finishing his week at the busy café, he applied for a paid, part-time job there and, without any special treatment, got it.
Now he's studying, and has his own place. "It really goes to show what the right opportunity can give a young person, and how much they can turn their lives around in just six months. I'm so proud of him!"
As for the teenager who's now a confident barista? "I've discovered a real passion: making coffee! It makes me feel pumped, that pressure of making coffees when it's really busy in the cafe. As my confidence increases I find I want to try new things.
Now I feel really excited about working on my latte art. Working in the cafe is really fun. I don't feel shy here, I feel equal. Being here is a great part of my day and a big part of my life."
As well as the Ways & Means work experience program, YSAS leads young people back to other forms of education and training by helping them work out who they want to be and what they want to do with their lives.
From careers counselors to give guidance to help with TAFE applications, YSAS workers are links to satisfying jobs, and their biggest cheerleaders.
"A lot of our kids suffer from a poverty of expectation—people see them as just someone with too many problems, so they stop expecting much from them," says Andrew. "But they need people around them to have hopes and dreams for them, to believe in them. And that's what our workers and our programs do—they show we believe in them and we're going to help them pursue and achieve their dreams."
To support young people through febfast, make a donation by clicking on this link.