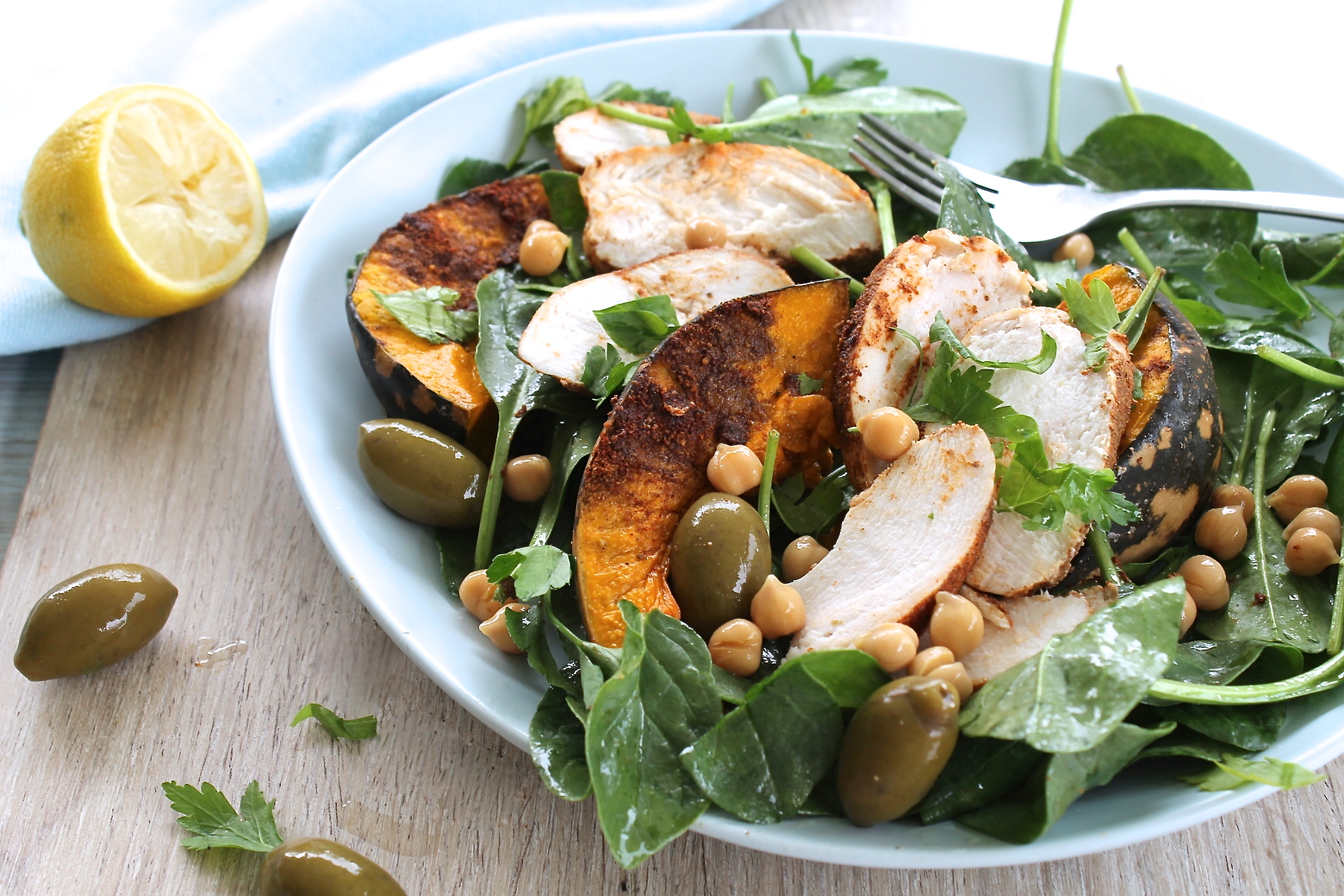 Queensland nutritionist, naturopath, recipe developer and founder of the health and wellness brand Live Love Nourish (www.livelovenourish.com.au), Casey-Lee Lyons shares with us her tips for keep up your febfast healthy habits.
Congratulations on completing febfast!
I hope that you enjoyed feeling the amazing health benefits whilst knowing you've helped an incredible cause.
So now that your febfast is over, where to from here?
You've put in a great effort in February so lets use this as a platform to accelerate your health and wellness goals.
To make the most of your hard work here are some of my tips on how to keep up your healthy habits and make steps towards an even healthier and happier you!


Keep the momentum going. It's much harder to stop and to re-start again so make the most of your February efforts and keep going! The longer you stick at it, the more you'll continue seeing and feeling improvements in how you look and feel.




The hardest part is over. The first month of any diet or lifestyle change is usually the hardest. So what better motivation than to continue your febfast efforts as it gets easier from here with more and more benefits ahead.




Re-define your why. Re-establish your new motivation as you progress beyond your febfast and continue towards achieving your health and wellness goals. Setting a goal and purpose will help you to embrace a successful healthy lifestyle ahead.




Make your febfast habits part of your new healthy lifestyle for the long term. Focus on long term health over short term quick-fixes. You deserve to feel great for the long term and febfast is a great way to accelerate you into your new healthy and balanced lifestyle.




If you feel this good after one month, imagine how good you will feel in six months or twelve months? This is only the beginning of your potential to feel your healthiest and best!




Build a support network of positive, like-minded people. You are much more likely to succeed with support around you to inspire and motivate you. Build a tribe with purpose.




Look how far you've come. Remember back to before you started your febfast and acknowledge the amazing steps you've taken so far. Celebrate your achievement and appreciate how far you've come and the benefits you've already gained.




Seek support to continue your health focus. If you need a hand to keep going or not too sure where to go from here, connect with a health professional such as a nutritionist or healthy coach that you trust in and feel inspired by. They can help guide your next steps to an even healthier and happier you.


febfast x The Live Love Nourish 8-Week Program
I absolutely believe you deserve to feel your best and healthiest self and I'd love to be a part of your continued health journey beyond your febfast experience.
As a nutritionist and naturopath I am extremely passionate about sharing simple, achievable and motivating strategies that aim to help you reach your healthiest potential. I have created the Live Love Nourish 8-Week Program (link:
http://www.livelovenourish.com.au/the-lln-program/index.html
), an interactive online guide, that aims to support and inspire you to nourish your body with 8 weeks of healthy meal plans, easy recipes and nutrition and lifestyle guides for increased energy, finding your natural weight, improving your gut and digestive health, balancing hormones, quitting sugar, curbing cravings, developing a healthy relationship with your body and nourishing it with real food.
My holistic approach aims to equip you with qualified advice, practical tools and support to develop a healthy and positive relationship with food and your body; because a healthy outside starts on the inside.
If you'd like to find out more about the program or to join now and accelerate your towards better health, more energy and a more vital you, please head to the website
www.livelovenourish.com.au
to find out more.
$50 OFF DISCOUNT FOR FEBFASTERS
As a special offer to the febfast community Live Love Nourish are offering $50 off the 8-Week Program by using the code
FEBFAST
at the checkout. If you have any questions about the program and how it can best support you can email Casey-Lee via
contact@livelovenourish.com.au
Exclusive Live Love Nourish 8-Week Program Recipe
Here is one of my favourite recipes in the Live Love Nourish 8-Week Program for my healthy version of spaghetti bolognese with zoodles.  This recipe is very simple, celebrates real food ingredients, rich in protein and free from gluten, refined carbohydrates, dairy and of course sugar.
LLN Spaghetti Bolognese 
(Serves 2)
Ingredients:


1 tablespoon olive oil


1 small yellow onion, diced


3 garlic cloves, crushed


1 medium carrot, finely grated


1 small zucchini, finely grated


2 tsp oregano, fresh or dried


2 tsp thyme, fresh or dried


250g good quality lamb/beef or turkey mince


400g crushed tomatoes


1 tbsp tomato paste


1/4 cup kalamata olives, pitted and chopped (optional)


Pinch good quality salt and pepper


Fresh basil leaves to serve


2 large servings zucchini noodles


Method:


Sauté onion and garlic in oil over medium heat until softened. Add grated carrot and zucchini and stir until softened. Add herbs and stir through. Remove vegetables from pan and set aside.


Cook mince for 6 - 8 minutes over medium heat, breaking meat up regularly and stirring until cooked. Drain meat to remove excess oil or liquid if needed.


Return mince and vegetables to pan. Add tomatoes, tomato paste, salt and pepper. Stir through.


Let simmer for 20 – 25 minutes to allow flavours to enhance or until sauce has reduced to your liking. Stir through olives.


Lightly sauté zucchini pasta in olive oil or briefly steam to heat through.


Serve bolognese sauce over warmed zucchini pasta. Top with fresh basil leaves.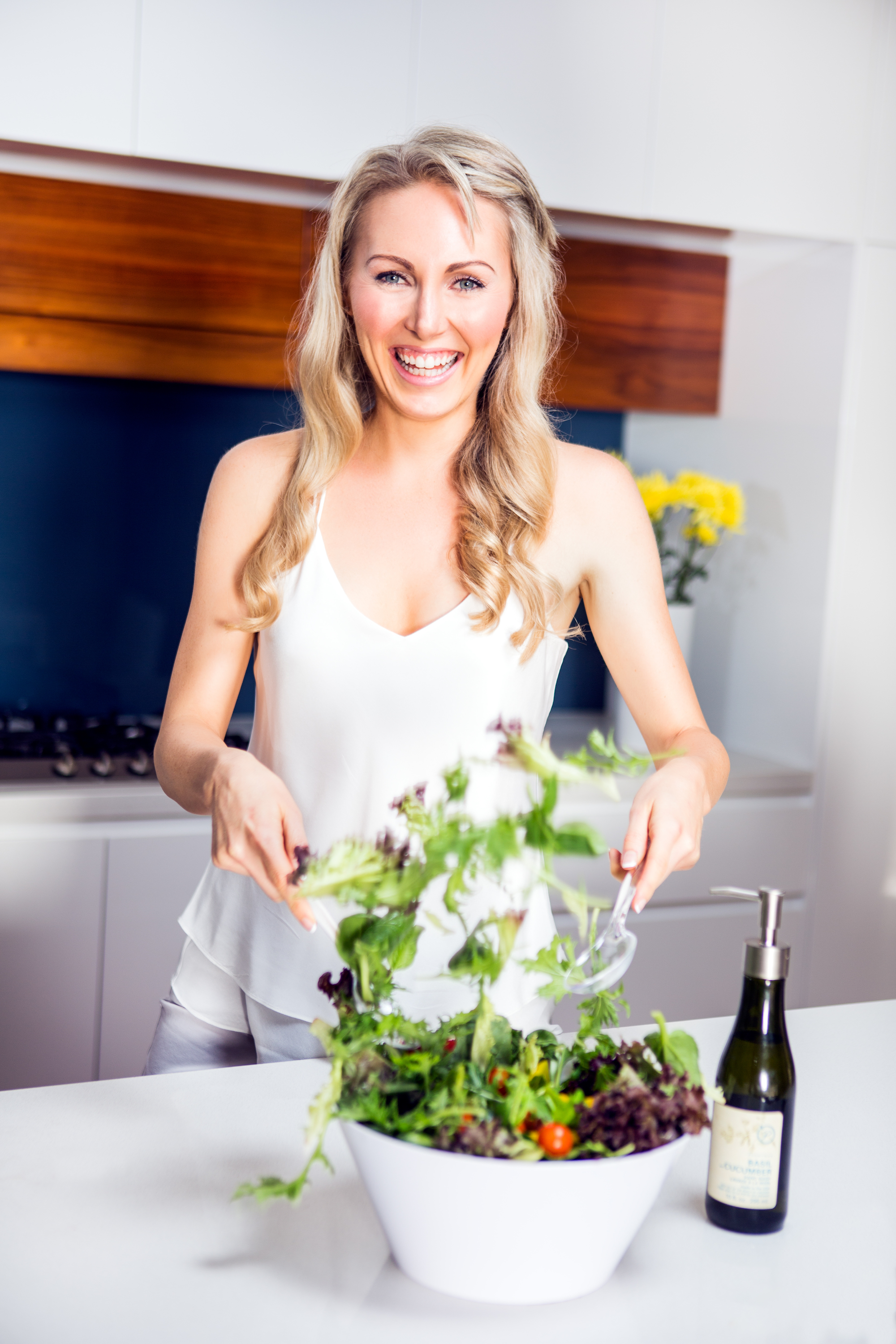 About Live Love Nourish
To find out more about Live Love Nourish or for more healthy recipes please visit her website
www.livelovenourish.com.au
 or follow Live Love Nourish on: Instagram @livelovenourishaus or Facebook: @livelovenourish