Meet Brunswick-based contemporary jeweller and febfaster, Anna Davern. Ahead of turning 50 next month, Anna hit pause on alcohol and sugar for febfast so she can celebrate in style feeling fabulous, a little lighter and with clearer skin.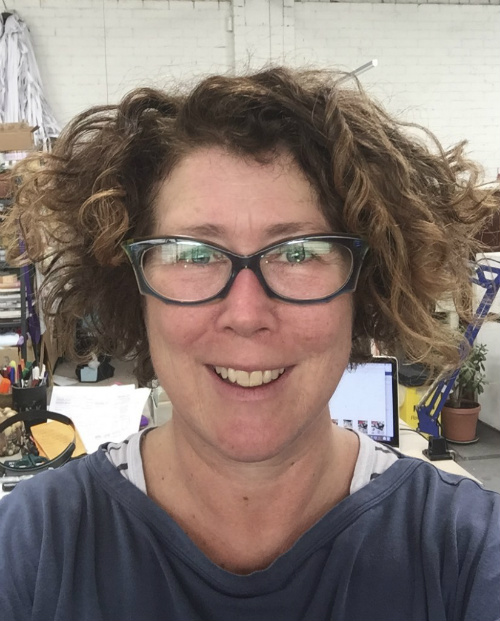 Why are you taking on febfast?
I turn 50 this year and last year I had a few health problem that are related to getting older. I am determined to focus on my health this year and I thought febfast was good motivation to start the year. My partner and I actually stopped drinking in January so we've had a bit of a head start!
How have you found it?
The first week was really hard, then it became a little easier. The hard times are when I am out with friends and everyone else is drinking but that gets easier too with practice. I did buy myself a couple of Time Out passes when I went on holiday to Hobart in the middle of February but I felt so awful the following week it made me more determined to keep going.
How much have you raised so far?
Over $1000, which is amazing! My initial goals was $500 so I've doubled what I thought I could do. And that's given me a lot of motivation to keep going. I am really happy with that.
What's your biggest fundraising tip?
Whilst I have posted about febfast on Facebook, my biggest success has been email. My tip would be to really personalise every aspect of your communication. Put the effort into writing a personal message on your page and to writing your own email to thank your sponsors. I support my friends who are doing febfast and it means a lot more to get a more personal email.
What do you love about febfast?
I may have been going a few weeks longer than most BUT I've lost about 5kg so far! And, I definitely love waking up on Saturday mornings feeling refreshed and able to enjoy the whole day.
I have taken on the febfast challenge a few times but this is the second time I am an "official febfaster". In registering, I have certainly put more effort into this year which has made a huge difference to my commitment and the amount of money I have raised.
Not just an incredible febfaster, Anna Davern was the lucky winner of one our Fundraising Friday NutriBullets – which she gave to one of her donors as yet another gesture of fabulousness. Thanks for all your support Anna – we think you're pretty great. You can
support Anna's febfast here
. Happy 50th Anna.