This vegan and gluten free smoothie is based on a hit Starbucks drink, although minus the harmful additives and excessive amounts of sugar. It's full of classic mint chocolate, creamy coffee flavor, plus tons of vitamins and nutrients to nourish your body. And of course it's super tasty!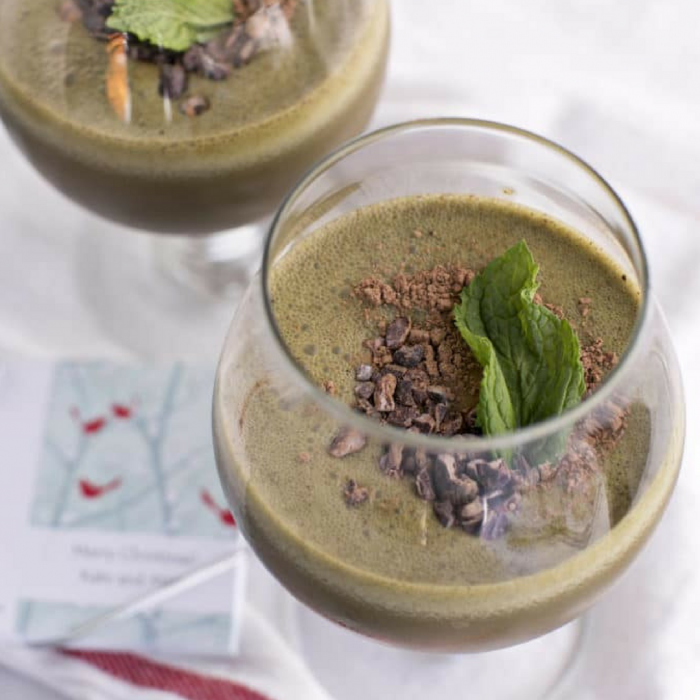 Here's how it's done:
Ingredients


2 cups organic spinach


1 tablespoon raw cacao nibs


2 tablespoons raw cacao powder


1/2 teaspoon organic peppermint extract


1/2 cup organic, unsweetened coconut milk


1 cup cold brew coffee - alternative: espresso or instant will work too just let it cool down first


1 cup ice


Optional:


1-2 Medjool dates for sweetness


Instructions


Combine all ingredients into a large, high-powered blender (Nutribullet or Vitamix do the trick nicely) and blend until smooth and creamy.


Decorate with a bit of cocoa powder and a mint leaf.


Serve and enjoy!


Thank you to
Root and Revel
for the amazing recipe!