The cause: Introducing YoDAA
by scottdogs 25 Jan 2016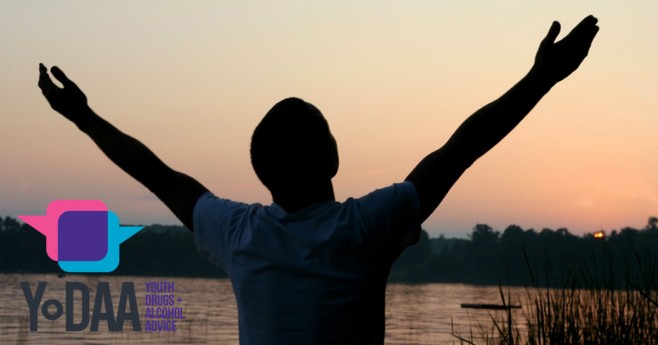 By registering for febfast, you're supporting organisations like YoDAA. Find out how this innovative new service is helping young people and their communities across Australia.
Like any call she takes in the course of a shift at Victoria's Youth Drug and Alcohol Advice service (YoDAA), Acting Manager Cara Munro didn't know what to expect from the flashing red light that signalled there was someone ringing for help.
Sometimes it would be a worried teacher. Other times it would be a young person scared for their friend, or a youth worker facing a tricky situation. But tonight, there was a man on the other end of the line at his wit's end: his teenage daughter was involved in drugs and he was ready to kick her out of home.
Before he demanded she pack her bags, he wanted to try one last thing: YoDAA.
Cara thought quickly: she knew that all the evidence showed that kicking someone out of home at a young age can push them into further drug use—and worse. So the counselor did what she and the team at YoDAA do for everyone who calls up, sends emails or fires up a web chat: she listened, told that angry dad what she knew, and offered him some strategies for addressing the problem that she knew wouldn't be detrimental in the long run.
"I received an email from this dad a little while later," she recalls, remembering the feeling of relief to discover his daughter was still at home, and there was some improvement in her situation. "He signed off saying, "Thanks for your support. With regards, a dad who's never going to give up on his daughter, ever."
YoDAA, a 24-hour support service run by Victoria's Youth Support and Advocacy Service (YSAS), offers evidence-supported information, advice, resources and referrals for youth drug and alcohol abuse. And it's only able to help dads and their daughters like that pair because of febfast. In fact, it only exists because of the money raised through the fundraising of participants.
"It came into being purely because of generous donations through febfast and it continues to be run on fundraising," explains founder and Project Manager Dominic Ennis. "Nothing has ever been done like this in the youth drug and alcohol sector so it's a completely new program using a lot of established knowledge.
It was created to fill some gaps we thought existed in the provision of really good quality care and support for young people with drugs and alcohol related concerns but also those around them who were concerned and needed help, particularly at that very early stage."
And YoDAA goes far beyond a conventional helpline: whether it's a parent, teacher, friend, youth worker or young person themselves looking for advice, they can find it via social media, webchat, email or a phone call—all available around the clock from a team of experienced professionals. Since launching in March 2014, the service has answered more than 3,500 calls alone. That's not all.
"The point of difference with YoDAA is that we're not just a helpline that people can call, have a conversation and hang up—we actually do follow ups," adds Cara. That might mean checking back in with the caller or following up with providers to ensure everything's on track. "A vast amount of the work is following up on behalf of the people who contact us."
The beauty of YoDAA, says Dominic, is that, "We're focused not just on young people but on families, workers and schools around supporting and helping them with advice, information and resources about what they might need to know about supporting a young person. Whoever you are, and whatever your situation, you can come to one place and we will find you what you need." And with the ongoing support of febfast participants, they'll keep doing exactly that.
To find out more about YoDAA, please visit their website.
Want to support YoDAA's continued work? You can register for febfast here, and explore ways to fundraise here.