The Menzies Family pause for a cause!
Posted by Rachel, Sunday 21st
Hi! This February, the Menzies family are taking a pause for a cause to challenge ourselves and support Australia's youth. Ross & Rachel are enduring a month without alcohol, Margot & Matilda are sacrificing their precious chocolate, Henry is resigning from his Xbox, and even 6-year-old Jude is getting on board and giving up icecream.
It's the perfect excuse to kick-start a healthier year, whilst raising funds for disadvantaged young people in Australia. From overcoming mental health issues and the impact of abuse and neglect, to finding safe housing and tackling drug and alcohol problems, febfast funds youth workers who connect with young people experiencing disadvantage and ultimately help them stand on their own two feet. 
Wish us all luck, and thank you for supporting our febfast challenge!
Thank you to our Sponsors Anonymous
A great effort all round D&d
Amazing work! Very impressed indeed Scott Menzies
I WILL DOUBLE THIS IF MARGOT FORGOES ALCOHOL INSTEAD OF CHOCOLATE...AND PLEASE CONFIRM THAT HENRY IS NOT ALLOWED TO PLAY ANY COMPUTER GAMES ..EG. A NICE MONTH HITTING PLAYSTATION HARD Ian Johnston
You're all wonderful! The Bulmers
Hey Menzies clan - nice work / great cause Tash & Jared Hunter
Ross without wine just doesn't make sense ;0 - a serious achievement for the whole family! Jane And Gordo Scholes
Very proud team Menzies Leslie Johnston
So proud of all of you guys Goodluck 👍🏾😘 Lynn-maree Danzey
So proud of your commitment. The Hendry-mulcahy Family
xoxoxo Anonymous
Go Team Menzies!! Ann Lyndon
Marvellous Menzies! Louise Dewis
Go Team Menzies!! Great effort (ordeal) 😂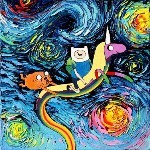 Susan Morgan
I am giving you $10 each for your fundraiser. I am able to donate this amount by going without 6 bus rides home and 6 cups of store bought coffee from work during this month. What an inspiring bunch Bec Anderson
Nice work team Menzies!! Sarah Barrett Jones
Go Team Menzies! A great cause and a stellar effort. Sam Kanaan
Go fam! You can do it! Nicole Loizou
YOU can Do it !!! Also Happy early birthday. Xx Nic and Bren Paul Mobbs
Love your work Gen Dingle
Go Team you can do it!!! Sonja Pohlman
4 days to go, hang strong together! Nice work all :-) Mcrae Family
Good luck Menzies!!! Asha
Happy birthday Rachel! Henry Menzies
Pass out ( 24 hour) Greg And Rosie
Happy Birthday Rach! Hope the rest of the team are staying strong. Rocio Montano
Go Team Menzies ! Simone Duncombe
Keep up the good work guys boy long to go now I hope there is a good bottle waiting at the end Ross and a super big toberlone for you Marg xo Kim Bold
Great effort everyone. Well done!