We're taking a pause for a cause this February
Posted by Sarah, Sunday 28th
Heya! We're taking a pause for a cause this February to challenge ourselves and support Australia's youth. It's the perfect excuse to kick-start a healthier year, whilst raising funds for disadvantaged young people in Australia. From overcoming mental health issues and the impact of abuse and neglect, to finding safe housing and tackling drug and alcohol problems, febfast funds youth workers who connect with young people experiencing disadvantage and ultimately help them stand on their own two feet. Thank you for supporting our febfast challenge.
Thank you to our Sponsors Sarah Ross-smith
Well done Burger!! Stephen Woodbury
Febfast is over Paul Vane-tempest
Almost there! I am splitting your donation with SRS. Paul Vane-tempest
Almost there! I am splitting your donation with Mansfield. Lea Constantine
Well done Jen xx Elizabeth Selby
Awesome effort and such an important cause xxx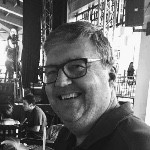 Mike Hemingway
Good on you, Sarah. I hope the Veuve is on ice for tomorrow evening - you deserve it. Jan Burger
Good on you Jodie and Marcus Lindsay Clement-meehan
From Beth!! Xx Travis Simon
She made me do it so that they could be on the leader board! Amanda Lees
Good luck with the next 17 days .. Simone Lovejoy
Sarah are truely wonderful!! I'm doing Dry July this year. You have inspired me Sarah! Xx 😘 Stephen Nettleton
Go Jen. A small gift to help things along. Monica Campbell
Well done Jenn - you have made it! Toby Mittelman
Go Sarah and the team! Great cause! I look forward to some celebratory champagne soon (is it ok to say that?!). Anonymous
This should push Abstainers Eponymous over $3000. Woo hoo! Owen Korn
Lucky Feb only has 28 days! Good Luck. Owen Korn
Lucky Feb only has 28 days! Good Luck. Kimberley Douglas
I can't have you not drink! Brett Todd
Glad I could help lubricate your Hunter Valley weekend! xx Sally Webber
Mid week time out in honor of international guest! Amanda Ludlow
Here's your time out pass for your Brisvegas extravaganza :) Ming-yee Ma
For any future passes you may want to use! Natalie Medlicott
So worth a time out! Talia Firth
Can this be a retrospective time out? Jennie Mansfield
Strong work abstaining in the Hunter Valley Fletch - you deserve one time out. Larissa
A pass out for a very worthy celebration! Alessia Anibaldi
Well done Jodie!