John (No Time Out Passes) Albrecht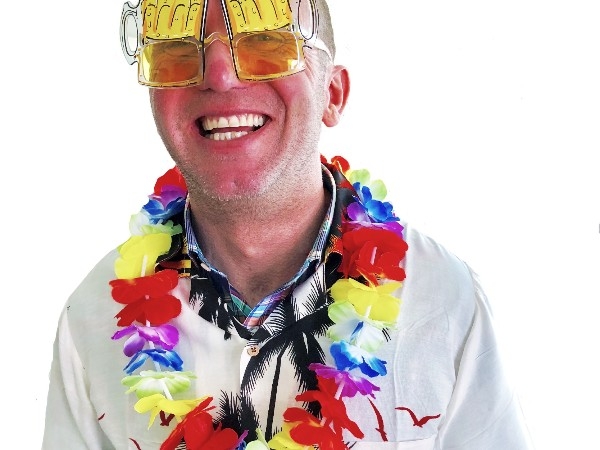 Well it's February, it's 2018 and it's now my fifth year as a proud Febfast fundraiser in the alcohol category. This means I commit once again to not touch a drink until March at the earliest!
Alcohol continues to be my lifestyle and health challenge and this very public charitable work is what helps me take a real break from alcohol and every year I believe I'm a little closer to getting my alcohol consumption under control.
And as with previous years, I will pledge to auction off any and all prizes I might win in my efforts to reach the top of my category again and I will provide a package of Leonard Joel publications for eligible donors.
Thank you again to all my past and future donors who have inspired me to continue raising for this important cause year in and year out and for helping me improve myself in the process.
Without YOUR support I cannot achieve what I set out to achieve annually for this important charity.
And for your ongoing or new support I thank you,
John Albrecht
A Proud and Committed Febfast Alcohol Fundraiser
My Challenges
Photo on Profile Page
Personalise Page
Self Donation
Raised $100
Raised $200
Shared my Page
Got my 1st Donation
Recruited a friend
Raised $500
Thank you to my Sponsors Leon Frangos
Well done mate..... see you in early March!!! James Kelly
Good on you John Malcolm Davidson
Nothing less than 100 days please John Ainger
Well done John on taking up the challenge on such a worthwhile cause Kathryn Wyatt
Congratulations on such a great thing to do......... I will do a three days a week in your honour! Kirsten Albrecht
So proud of you. Simon Phillipson
Sponsoring you means I have whole month of time out passes.... Will Jones
John, I'm only too pleased this onerous commitment to you. Will Irving Laffner
You're an inspiration! Terry Jasper
Well done John. I look forward to helping with the breaking of your drought in March Anonymous
Hi John - your Febfast fundraiser is a real winner - you provide me with the LJ catalogues throughout the year which I really enjoy - and pass onto friends who also enjoy reading them - and the donation goes to a worthy cause. Fiona Scott
Very admirable effort - 5 years alcohol Febfast to raise an impressive sum to help others. Very happy to support you, all the best. Linda Biancardi
Happy to keep supporting you John. Good luck Ted Allen
Hi John, Hope it's all going OK - nearly half way there. Well done on all your efforts so far. Adam Knight
Good Work Mate Sasha Tiltins ~ Beapoke Moves
Good on you JA. Keep it up, you will need to stay off it for the whole year to keep up with the extra business this year... Greg Mcintyre
Actual beer goggles!! For Febfast! So hilarious. John Williamson
a great achievement. Anonymous
Always a pleasure, John, to help Anonymous
Stay on the wagon Graeme Sanford
Hi John, We'll have the beer cold for you come March. Christof Meyer
Go forth and win! Lou Rommel
Hope you make your goal . Petille Von Bibra
Well done John Annemarie Godsell
That's a very fetching Febfast outfit! Totally on Message??!! Joshua Hunt
Hi john Good luck I enjoy your catalogs as well Dacre King
Great cause helping young people and great to get all those catalogues during the year. Keep up the good work! Ian Rogers
Hi John Best wishes for your abstention. Ian Anthony Riepsamen
Riepsamen family backing you in. Jan Forrest
I'd join you if I was up to it - not quite ready yet. All the best to you for doing this!