We're taking a pause for a cause this February
Posted by Jason, Wednesday 13th
Heya! We're taking a pause for a cause this February to challenge ourselves and support Australia's youth. It's the perfect excuse to kick-start a healthier year, whilst raising funds for disadvantaged young people in Australia. From overcoming mental health issues and the impact of abuse and neglect, to finding safe housing and tackling drug and alcohol problems, febfast funds youth workers who connect with young people experiencing disadvantage and ultimately help them stand on their own two feet. Thank you for supporting our febfast challenge.
Thank you to our Sponsors Anthony Mcgovern
Great work hubby xx Elisa Baker
Good on you Clare... great cause. x Cathy Kinsella
Well done Clare - great cause. Cath & Chris xx Ian Devereux
Keep up the good work! Shaun Leinster
No TV or social media. What are you going to do Ben? Linda Deep
Keep up the good work - nearly there Kieran Richardt
You are a legend mate Kirsti Crnjac
Great cause. Good onya Clare!! Milka Lukic
Good luck Clare...a very worthy cause. Guy Gibson
Good luck, Ben!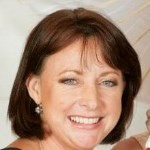 Cathy Dalton
Come on team Blakes Crossing Darren Tan
It's a tough task and a worthy cause :) Good on you! Pauline Ellem
Happy to support you! Catherine Fox
Hats off to Clare.... personally I think I'd crack after 24 hours. Best wishes. Cath 💋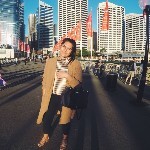 Heath Pyatt
Great work, mate! Kim Hall
You're fabulous Ms Baker! Tracie Findlay
Well done Ben Sujatha Sharma
Good on you Clare for working towards such a great worthy cause. Very proud of you. Chocky
Let's get this thing done!! Stephen Robertson
Youve earnt it.... Better Cam
Hey stallion! Good luck with the lack of delicious beverages. Stay strong... I'll rip the scab off a few extra this month just to make sure the breweries don't go out of business! Francoise Ford
thank you Clare for taking the challenge xx Pete Cummins
Well done Benny! Simon Brook
Mate, I know how much of a challenge this is going to be for you. Go you good thing! Shaun Hilleary
too easy Campese Shaun Hilleary
Looking forward to seeing you finally making some healthy choices :) Ben Bailey
Wine hath drowned more men than the sea... But not this month! Well done mate. Kathy Stevens
Proud of you Brendan! Phil Mann
Too easy mate - next time do it on a leap year! Simon Brook
Well done mate. Jt
Here to doing something great for not only others but for yourself - from a proud colleague Jt
28 days.... piece of cake! You got this Ben! Jenna Ranee
You go Ben! You've got this! :)