We're taking a pause for a cause this February
Posted by Whyatt, Friday 8th
Heya! We're taking a pause for a cause this February to challenge ourselves and support Australia's youth. It's the perfect excuse to kick-start a healthier year, whilst raising funds for disadvantaged young people in Australia. From overcoming mental health issues and the impact of abuse and neglect, to finding safe housing and tackling drug and alcohol problems, febfast funds youth workers who connect with young people experiencing disadvantage and ultimately help them stand on their own two feet. Thank you for supporting our febfast challenge.
Thank you to our Sponsors Michael White
Cheers mate You at a better man than I Gunga Din Les
Well done sis, proud of ya. Todd
Yeah good luck with that Rebecca
Well done B - fantastic cause David Fennessy
Maam, As you will be alcohol free for the month of February I'm expecting a very cranky NM!?! Cheers David Fennessy
Whyatt, I'm not troubled by emails but I am deeply concerned by you remaining alcohol free!?! Cheers Madge
well done tony and leigh leigh xxx Kim Gnaden
Happy to help out a young person to get to & from school - Brilliant effort Whi - only six days to go! Chris Gorman
Hmmm is cheers the wrong thing to say? Good on you Lindy :) Briony Boland
Good work B The Big G
I am having a glass of red while I make my donation, well done. Helen Oberg
Legendary effort to back up year after year Whyatt . Bradley Gnaden
Great work as usual, good luck with it all. Robin Gnaden
No alcohol for a month is as easy as the Tigers going back to back, bro. An odds on certainty. Kevin Carlin
I know you've got this done. Good luck. Susan Brooks
you go girl! great cause - well done Emilia Carrano
Love you and go hard..... you can do it,,, Terry Howlett
This is a good thing you are doing Jane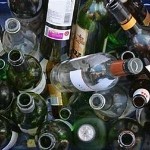 Jim Mcmahon
Nice effort again. Donna Stallard
A wonderful person contributing to a wonderful cause :) Sharleen Scherer
Go B - great cause! John Curtain
It's a great cause . Good luck . Pat Collis
Well done my dear Cynthia Quintal
Glad to help out. Hanh Lam
Great work for great cause. Wishing you a great day.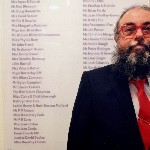 Steven Cateris
I hope you have another siccessful Febfast. Jenna Lavender
Good luck Whyatt and team! Lorraine Sangston
It is a pity that you need to participate annually to work off the excesses of the holiday season! Danielle Petersen
thanks for supporting Australia's youth Danielle
thanks for supporting Australia's youth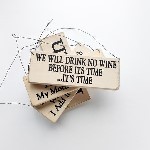 Chris Morrice
No alcohol.. you ARE brave..